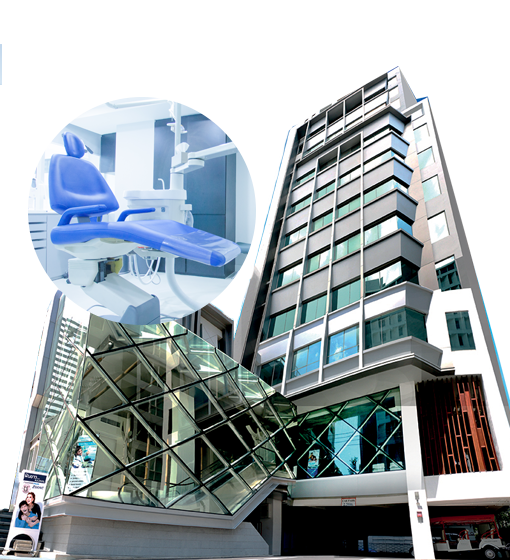 BANGKOK SMILE DENTAL CLINIC
More about Dental Clinic (Asok)
Bangkok Dental
and its exclusive partnership with Dr. Paulo Malo, and also as Thailand's top dental facility, recognized as the authority in the field of Dental Implantology and Fixed Oral Rehabilitation. Dr. Paulo Malo with his international qualified team have created a number of innovations and technological breakthroughs including the Nobel Biocare Implants, famously known and accepted globally.
Bangkok Dental Clinic has a highly-trained team of dental specialists, with exclusive and premium access to the largest dental research & development center in the world, with over thousands of treated cases in Thailand since 2003. Bangkok Dental in partnership with Dr. Paulo Malo's Dental Group is therefore proven to be the patient's ideal choice for both domestic and international patients seeking for top-quality, hygienic, and predictable implant treatment.
Cosmetic dentistry is an ever evolving area of dentistry that seeks to create a more aesthetically pleasing smile. Our cosmetic dentists can whiten teeth, replace missing teeth, and repair your chipped teeth through a variety of cosmetic dentistry options, including laser tooth whitening, home bleaching, porcelain veneers, dental crowns, bridges, implants and more by
dental clinic
@ Asok.
BANGKOK SMILE DENTAL CLINIC
Bangkok Dental Clinic is also the one and only International Dental Center in Bangkok, Thailand as we belong to Dr. Malo Paulo's largest network of dental clinics, having the most outstanding and internationally-trained dentists, and provider of the best Bangkok dental services in the Thailand's market today.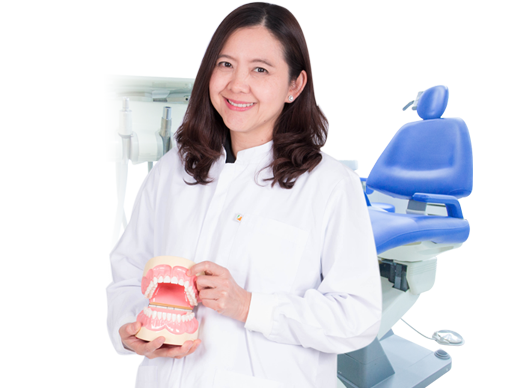 Our Expert Team of Dentists
Dental Treatments
A smile makeover, or a mouth rejuvenation, is the individual recreation of each tooth in the mouth. A smile makeover is necessary when the teeth are worn down, broken, missing, or if you experience pain in the jaw joint, headaches, back pain, muscle tenderness, or clicking/popping of the jaw. This should be considered the procedure because such symptoms will likely lead to problems in both the bite and appearance of the mouth.

A smile makeover utilizes a variety of modern technology to reshape and rebuild the teeth, gums and surrounding areas. One or several procedures may be necessary to obtain the desired effects. The end result is an enhanced appearance which allows you to enjoy the confidence and attractiveness you truly deserve.

A smile makeover also corrects imperfections in bite position and enhances the appearance of your smile. Anyone with short, worn teeth or those that are chipped and broken throughout the mouth would be an excellent candidate. Combining the science of Neuromuscular Dentistry with the artistry of Cosmetic Dentistry, a smile makeover creates a smile that is functional, comfortable, and beautiful.
Dental Implants By Bangkok Dental @ Asok.
Our teeth are not only essential for life as chewing tools, they are the gateway to how other people form their first impressions of us. They are also an important element for the creation of a harmonious facial expression, and thus contributing to our personal confidence and charisma. Distinct, unmistakable facial expressions and untroubled laughter are determined to a great extent by the appearance of the teeth. Healthy and cared for teeth are a vital requirement for our aesthetic appearance and clear enunciation. We communicate not only with our voice but also our expressions, in particular with our smile so we cannot under estimate the importance of an attractive smile. It is worth remembering, your smile can speak volumes!

At BANGKOK DENTAL CLINIC, we have a dedicated team of highly trained specialists in dental implantology. Through our patient orientated ethos, at our center of dental excellence, we can offer the very best dental implant service backed up by the most up to date skills and technology. We constantly monitor new advances in this field and embrace any technological steps that can improve the treatment we offer to our clients. This ensures that you, our valued client, will receive the very best experience at our clinic of excellence. At dental, our modern well equipped dental clinic is specifically designed, not only to create for you the perfect smile, but to maintain your overall dental health.

At BANGKOK DENTAL CLINIC , the route to your beautiful, perfect smile begins with a thorough examination conducted by one of our highly trained professional technicians. Because your dental health is as important to us as your perfect smile, we put a great deal of emphasis and effort into ensuring that you have a healthy smile that will last you a lifetime. The route to your perfect smile begins here at dental Bangkok.

Our implants are of unrivalled quality and can be used to replace a single lost tooth or a number of teeth. Implant supported replacement teeth look, feel and function like your natural teeth, they preserve the integrity of your facial structure and improve the look and function of your jaw and your smile. Once the screw-like fixture is safe, a technician will screw in the actual implant that is made to look, feel and function in the same way as your natural teeth By dental Bangkok @ Asok.
what our client says
"Bangkok Smile is absolutely the best dentist I have ever been to. I have All on 4 Top & Bottom. The staffs and dentist assistance are very professional along with professional of the dentist, Dr.Sunisa. Thank you for everything you have done for me."

All on 4 - Ellen Peisley
"The staff treated me very well from the start to the finish. The dentist was excellent. Better than I have experienced in Australia. My results are better than expected and now my partner is already planning to come here for her dental work. Thank you guys so much!"

Veneers - Trent Beckenham
"I've been unhappy with my teeth for many years. I came here to have 6 implants and all the rest of my teeth crowned. I cannot recommend Bangkok Smile highly enough. Their professionalism and dental work is outstanding! I'm very, very happy!"

Crowns - Dean Salles
BANGKOK SMILE DENTAL
Call On These Number

Australia : 02 8103 4082


New Zealand : 0 9884 9783


Thailand : 0 2664 2800


Int'l phone: +66 2105 4288