ZOOM™ WHITESPEED



Bangkok Smile MALO DENTAL is ranked and awarded as the # 1 Dental Clinic Sukhumvit 21 in Thailand performing the popular Philips ZOOM!™ Whitening System *2016-2018
If you are tired of hiding your teeth every time you smile, and wish to have a big, bright, beautiful smile, ZOOM Whitespeed Teeth Whitening can safely lighten the color of your teeth and reduce discoloration and staining. Therefore giving you a brighter smile! The term "teeth whitening" can refer to many techniques to improve the brightness of the patient's teeth.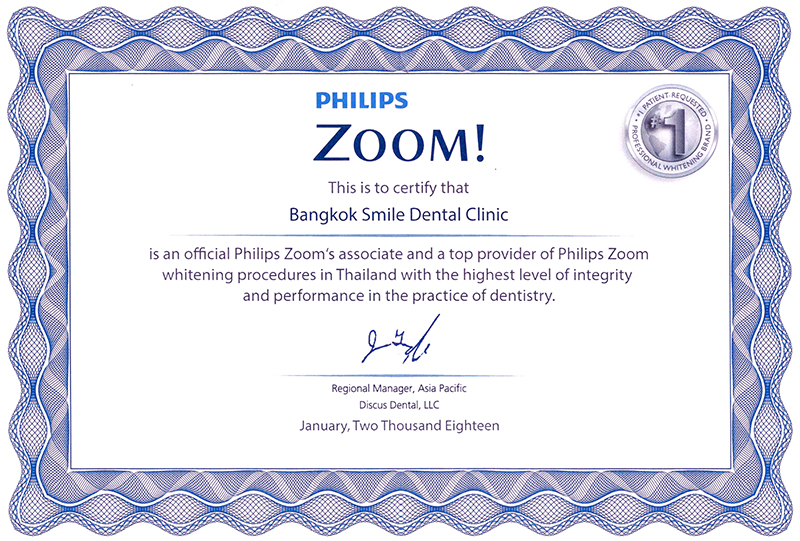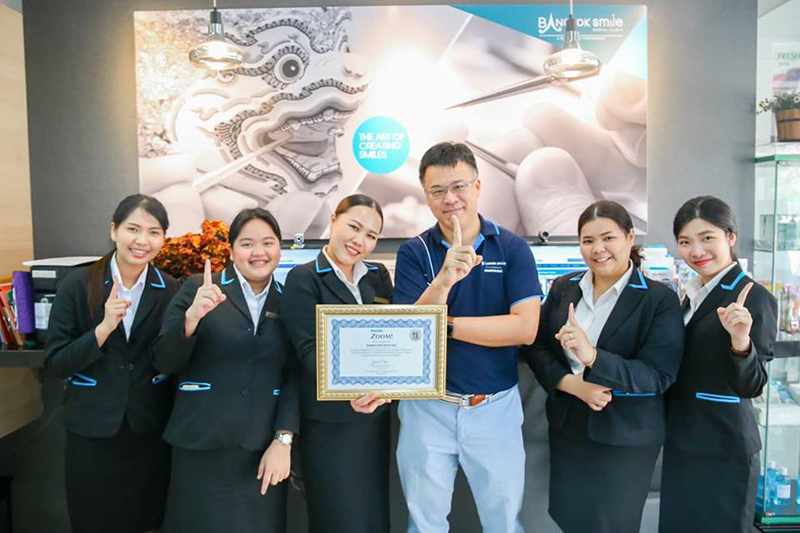 The CEO of BSD Group (Bangkok Smile MALO DENTAL), Dr. Sermsakul a.k.a "Bob" Wongtiraporn granted the #1 Provider for Teeth Whitening Services by Philips ZOOM!™ Whitening System for the year of 2018, at Bangkok Smile MALO DENTAL, Sukhumvit 21 branch, on March 2018. This guarantees our excellence in performance and providing effective results to all of our patients.


ZOOM! Whitening vdo testimonials